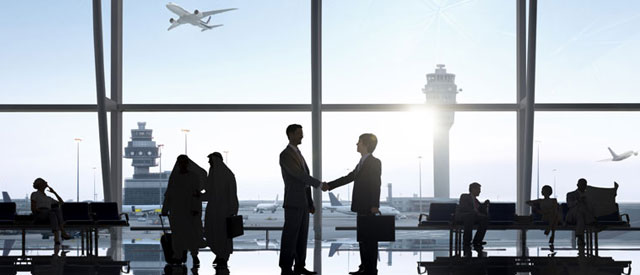 Add value to your travel management program
Established to take over the responsibility of planning and managing the travel requirements of your company, ALRAJHI Corporate brings a new way of managing and developing innovative solutions to deliver superior corporate travel management services. At ALRAJHI Corporate we are dedicated to making sure your company gets maximum value for your corporate travel budget.
ALRAJHI Corporate specializes in supporting multinational corporations wishing to optimize or consolidate their corporate travel management needs on a regional or global scale. Working with our global partners American Express Travel Services, ALRAJHI Corporate has helped clients reduce their travel costs by implementing customized travel management programs that have been proven to work. We tailor our approach to corporate travel based on the unique requirements of each client. Our account managers work directly with you and your team to create and deliver a program that ensures cost savings, control and compliance.
Our reputation for service excellence has been proven time and time again. It is not only the many awards we have won over the years that stand testament to this fact, but also our satisfied clients. With an impressive portfolio that encompasses multinational corporations and national companies, ALRAHI Corporate has long been delivering solutions to some of the most prestigious corporations in Middle East and beyond.